WOMENS RAINBOW EXPRESSO NARROW LEATHER SINGLE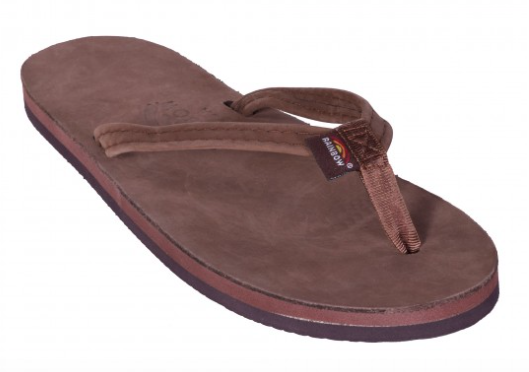 If any sandal says Rainbow, this is it! This single layer premier leather sandal is offered with a narrow strap for a feminine touch.
The single layer premier leather sandal is made of top grade nubuck leather; the top sole is embossed with the Rainbow logo.
This model comes with a narrow strap, also nubuck leather; it is double stitched, and the nylon toe piece is secured with a box X stitch, all using bonded nylon thread.
The single layer midsole and arch support is triple glued for maximum durability to our non-slip Rainbow bottom. We finish it off with the Original Rainbow woven label on the right strap, the mark of a genuine Rainbow Sandal.