SUN BUM BLONDE HAIR LIGHTENER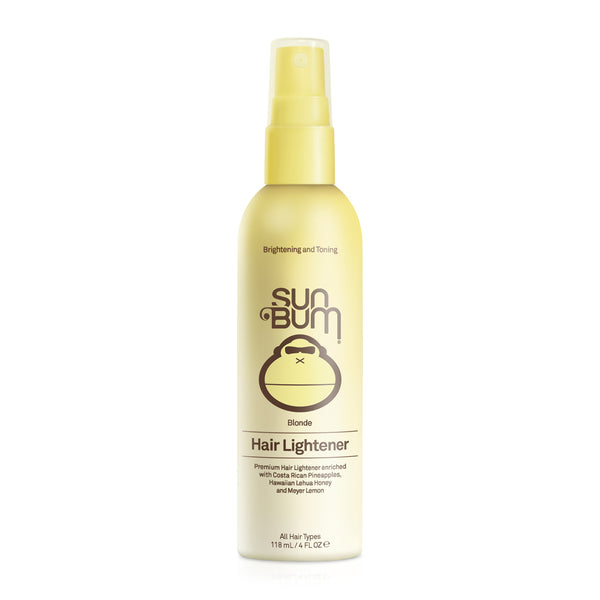 Our Hair Lightener is specifically formulated to brighten our hair by amplifying the natural highlighting effects of the sun. Infused with pineapples and honey, our special UV-activated blend creates natural subtle tones and beautiful highlights without brassiness. We're stoked to share one of our best secrets with you.
While we like using straight lemon and pineapple juice to lighten our hair, we've added a little hydrogen peroxide to give us faster results. We didn't feel good about bottling straight citrus juice and charging you for it, so if you want to go au naturel, pick some lemons off your neighbor's tree and squeeze the juice into your hair, old school.
Costa Rican Pineapple
Hawaiian Lehua Honey
Meyer Lemon