PROTEKT PRIMER | PLANT-BASED BCAA EFFERVESCENT TABLETS (WATERMELON FLAVOR)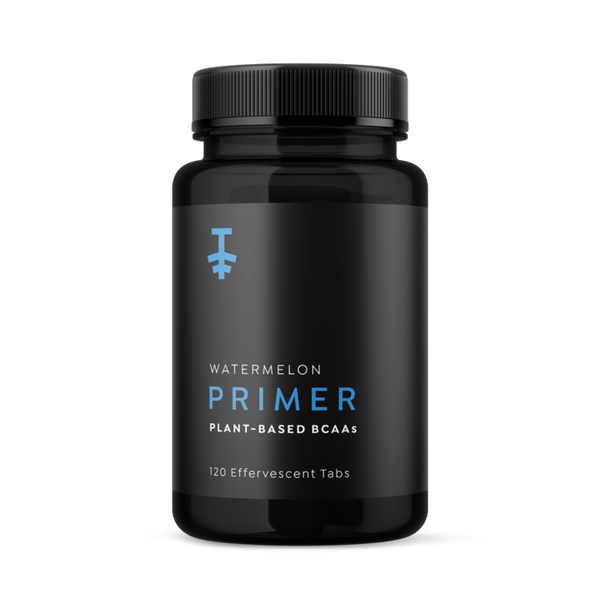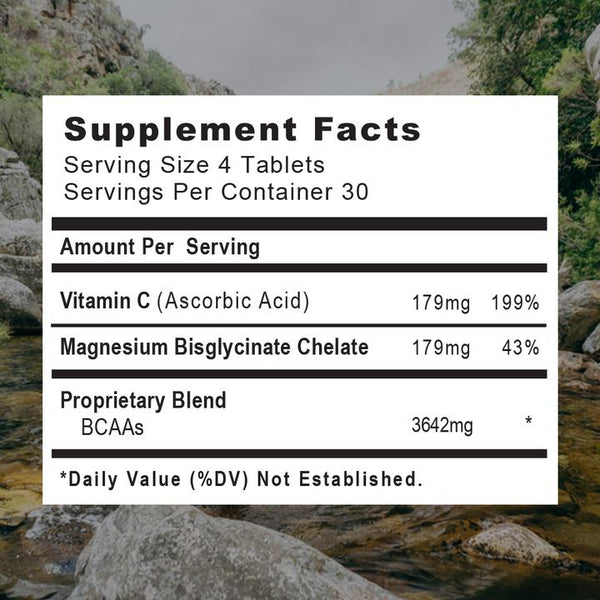 A CLEAN SUPPLEMENT TO BOOST RECOVERY & OPTIMIZE YOUR TRAINING

A formula developed to build muscle and boost recovery with natural, vegan, plant based branched-chain amino acids. With no artificial color, sweeteners, flavorings or fillers, this is your ticket to the benefits of BCAAs without any extra junk to slow down your progress. Simply drop four tablets into 16 ounces of water and let them dissolve to produce a delicious, Watermelon flavored solution that you can enjoy anywhere.  
Suggested Use: Take Four (4) Tablets fully dissolved in 16oz of water. 
Delays Fatigue and Improves Anaerobic/Aerobic Performance
Immune System Support
Boosts Recovery
Promotes Muscle Protein Synthesis
Plant Based BCAAs
Vegan-Friendly
No Artificial Color, Sweetener, or Flavors
Vitamin C (Ascorbic Acid) 179mg <199% DV>, Magnesium Bisglycinate Chelate 179mg <43% DV>, Proprietary Blend: BCAA 3642mg

Other Ingredients: Citric Acid, Sodium Bicarbonate, Calcium Carbonate, Potassium Bicarbonate, Natural Favor (Watermelon), Stevia.