DAFIN SIGNATURE WORLD SURF LEAGUE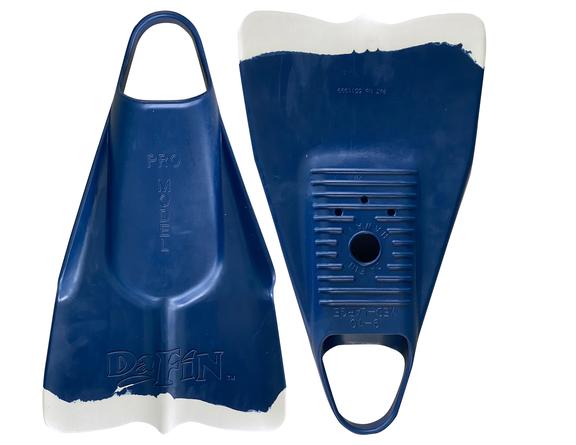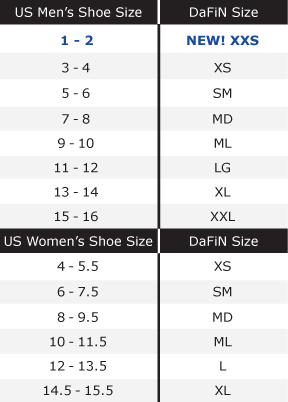 The WSL fin is a collaboration between DaFiN and the World Surf League. In recognition of the important role lifesaving plays in the sport of surfing, proceeds from the WSL fin will benefit the water patrol groups that make WSL tours possible.
The Beginning
DAFIN  was developed by Andy Cochran, an Aussie who has made Hawaii his home for the past 35 years. Cochran had been a lifeguard at Australia's famous Bondi Beach and was one of Oz's early surfing pioneers.  In the mid-1990's, he created the initial design for DAFIN out of a wooden block.  Fins were produced in Australia and then put to the test in Hawaii with world renowned Hawaiian watermen Mark Cunningham and Brian Keaulana.  Mark and Brian shared a passion with Andy to develop a high quality swim fin for ocean lifeguards that was powerful, yet comfortable, and versatile enough to provide any user a level of safety in the ocean.  Their invaluable input helped guide Cochran as he refined and retooled DAFIN from initial prototype to final product.
Form Meets Function
DAFIN uses the highest quality Natural Malaysian Rubber in a unique, proprietary manufacturing process which integrates two different rubber durometers into the finished product.  The blade provides rigid resistance yet is flexible where required.  There is less drag on the up kick and leg strain and cramps are reduced.  The strap does not bind or blister.  For such a powerful fin, DAFIN is one of the lightest surf fins on the market.  Less weight equals less strain.
Total Power
The low angle wedge type fins on each side of DAFIN  are called the "strakes". The strakes act to keep water from spilling off the outer edge of the fin on the down stroke. The strakes work in conjunction with a slightly elevated V-shaped foot pocket to create a chamber that allows maximum acceleration of the water flowing over the fin surface resulting in more thrust per kick.
Total Comfort
The foot pocket is a separate chamber of low durometer rubber combined with a high durometer foot plate.  The pocket is silky smooth and soft over the top of the toes and foot to prevent blisters and chafing while the bottom of the pocket is rigid to transmit power to the blade.  Fin socks or booties are not required for comfort.
Total Control
At speed the "strakes" generate a vortex of water from the trailing edge forming a barrier to help prevent the outflow of water from around the raised foot pocket resulting in an element of control and maneuverability across the face of a wave or in turbulent water.