CATCH SURF HERITAGE 5'8'' RETRO FISH - QUAD FIN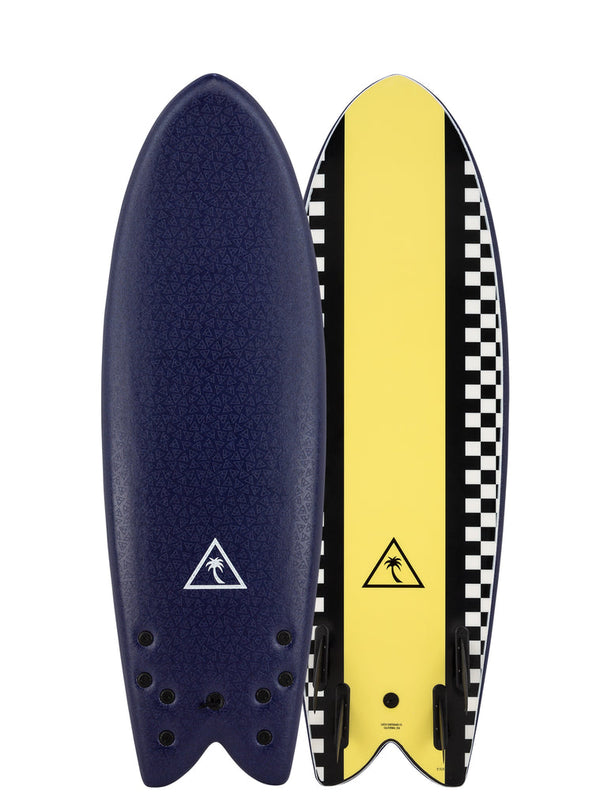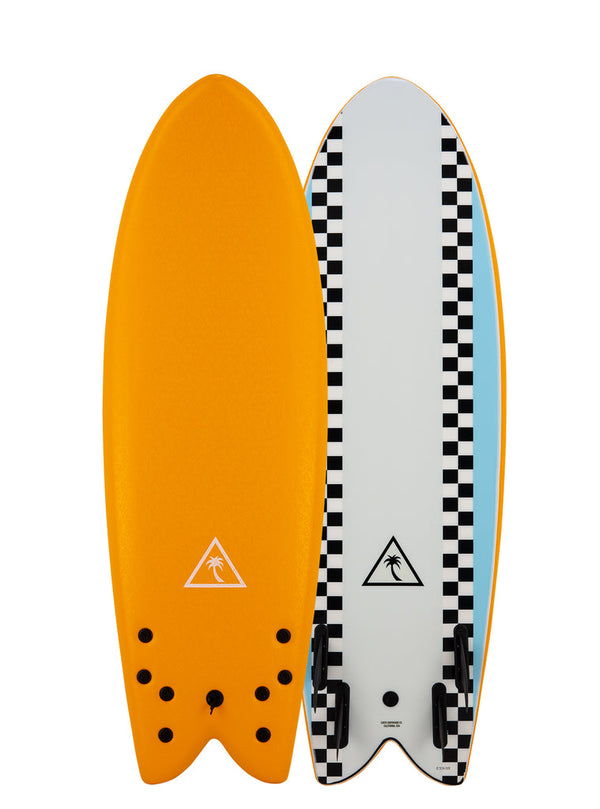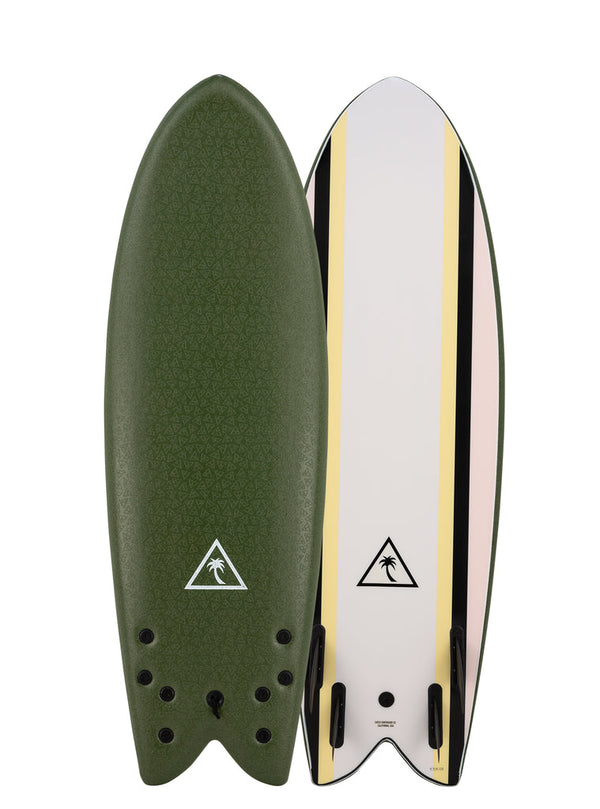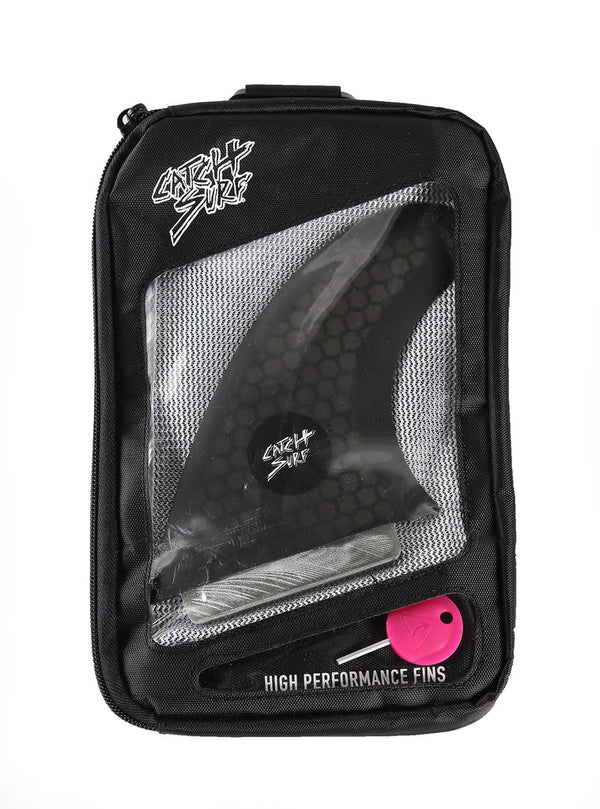 The Retro Fish is a classic quad-finned, swallow tail, beak-nosed fish shape with flatter rocker for MAX speed and flow down the line. The Retro Fish is the perfect board for going fast and ripping mushy summer swell.
Includes our custom ULTRA Performance Quad fin set!
RETRO FISH is part of our HERITAGE COLLECTION, which is our top-of-the-line model range and features classic time-tested shapes, custom Catch Surf-textured decking and proprietary Hi-Performance Fin System with ULTRA Performance Honey-Comb Fins for the perfect mix of old-school style with modern-day performance.
5'8" x 22" x 2.5" (48 liters)
FEATURES:
Classic Swallow Tail, Quad Fin Fish Shape
Special Textured deck to optimize beading of surf wax
Matching top and bottom art for more balanced styling.
Hi-Performance Fin System with ULTRA Performance Quad Fin Set.
Triple (x3) Maple-Ply Stringer with Dual-Composite Core
Special Intermediate layer between deck and core for Enhanced Stiffness.
Leash plug at tail.
Includes Catch Surf Multi-Purpose Fin Key (tightens top and bottom screws).
Requires Surf Wax (Sold Separately)
Designed by Catch Surf in California, USA.