COBIAN WOMENS FIESTA SKINNY BOUNCE WHITE GLITTER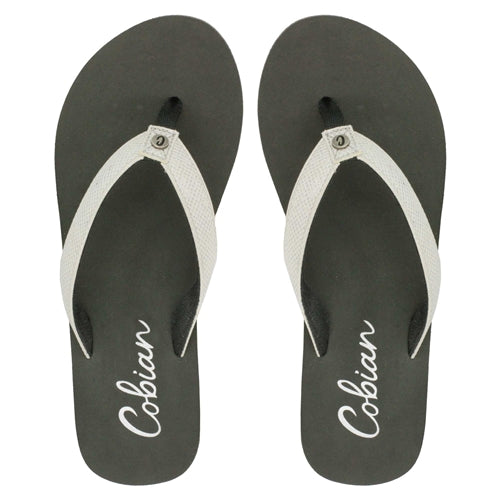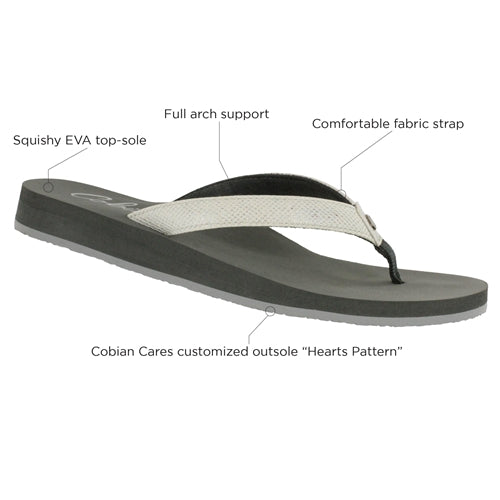 This Sandal is resort-ready! Combining a low-profile footbed with a fun fabric strap, the Fiesta Skinny Bounce is a classic design with a bright twist. With a contoured EVA footbed this sandal provides flexibility and cushioning with every step. Your feet will feel on a fiesta every day of the week!
Comfortable fabric strap.
Squishy EVA top-sole.
Custom Cobian outsole.
ABOUT THIS SANDAL: Squishy EVA Top-Sole, Comfortable Fabric Strap, and a Multi-Density Footbed with Arch Support. See image at left with technical call outs to learn more.
COMFORT – From anatomically-designed footbeds with arch support to premium materials intended to caress your skin; Cobian has been recognized as a market leader in providing comfortable sandals since 1995.
QUALITY – See why millions of sandal lovers worldwide choose Cobian. From design to manufacturing, our quality assurance process ensures you enjoy our sandals from the moment you slip them on.
VALUE – Cobian goes to great lengths to offer more features in its sandals than any of its competitors enabling you to enjoy a great sandal at an even better price!
ENDLESS COMFORT GUARANTEE – Every pair of Cobian sandals comes with a lifetime warranty