COBIAN MENS HOBGOOD DRAINO OCEAN CAMO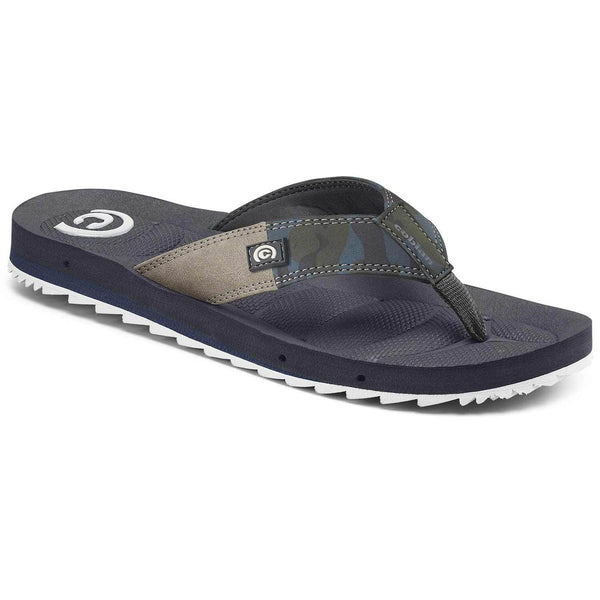 The Hobgood Draino™ performs in the wettest conditions from the boat to the beach with a pillow-top construction that channels water away from the foot, a patented water drainage system, and full rubber Cobian Trek outsole for maximum grip.
Patented engineered water drainage system.
Comfortable two - tone durable synthetic strap with soft puffed lining.
Molded top sole with pillowing for water management and texture for grip.
Micro Injected Logo Detail.
Durable Cobian Trek Full Rubber Outsole.
ABOUT THIS SANDAL:

 

A Water-Friendly Design with an Additional Comfort Wedge Base with Full Arch Support, Comfortable and Durable Synthetic Strap with Puffed Strap Linerand

 

Cobian Trek Full Rubber Outsole,

 

and a Patented Engineered Drainage System.

 

See image at left with technical call outs to learn more.

COMFORT – From anatomically-designed footbeds with arch support to premium materials intended to caress your skin; Cobian has been recognized as a market leader in providing comfortable sandals since 1995.

QUALITY – See why millions of sandal lovers worldwide choose Cobian. From design to manufacturing, our quality assurance process ensures you enjoy our sandals from the moment you slip them on.

VALUE – Cobian goes to great lengths to offer more features in its sandals than any of its competitors enabling you to enjoy a great sandal at an even better price!

ENDLESS COMFORT GUARANTY - Every Pair of Cobian sandals comes with a lifetime warranty.