LOST X CARVER RAW 32" C7 QUIVER KILLER SURFSKATE COMPLETE (2021)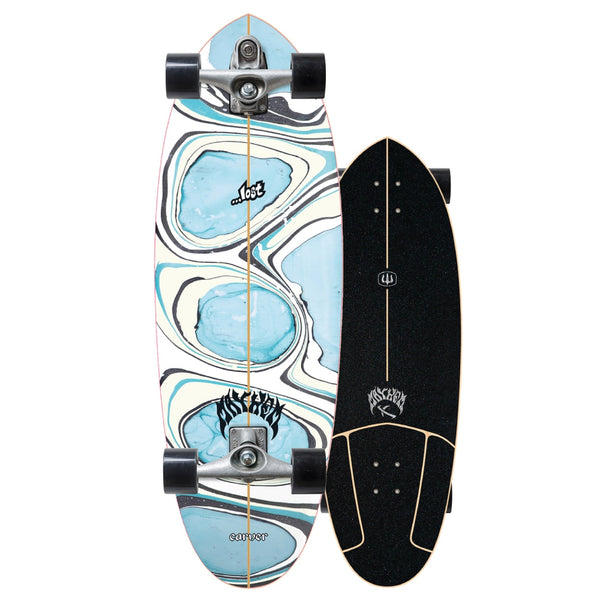 Truck Option: C7 or CX
Truck Color Option: Raw
Wheels: 68MM Mag Smoke 78A
Bearings: Built-In
Grip Tape: Mayhem Deck Pad
Hardware: Stainless Steel
Length: 32"
Width: 10 1/2"
Wheelbase: 18"
Nose: 3 1/8"
Tail: 6 5/8"
A hybrid groveler designed to take on everything from steep hill fun to a thirsty market run, the Son of Cobra cranked up the color to bring his unique technique to this iconic model. The name says it all: just one and you're done. 
The C7 dual-axis truck set is very fluid, like riding a single fin surfboard and replicating the lateral sway you feel as you pump for speed. The dual axis allows the rider to adjust both axis independently for fine tuning. It's a bit heavier than CX truck, but the internal spring system allows for a wide range of adjustment. The trailing arm and wide adjustment range make this truck better for faster speeds and fluid surfing.