CARVER C7 RAW 32" LOST RETRO TRIPPER SURFSKATE COMPLETE V3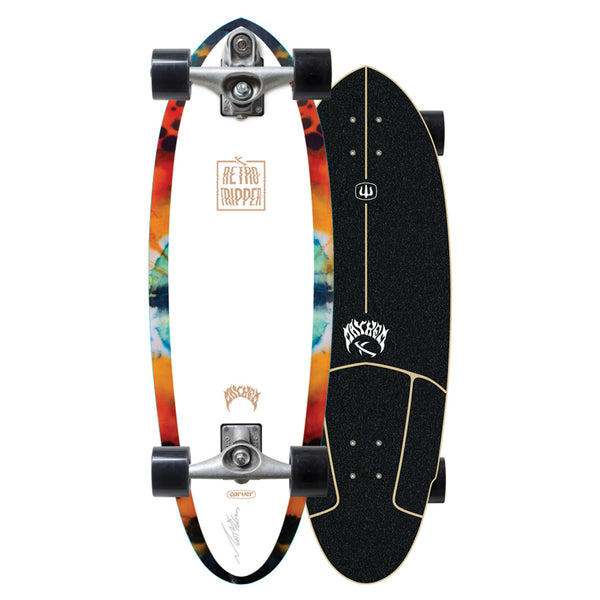 The Retro Tripper was inspired by the desire for a short and wide, with plenty of glide, fish alternative for punchy and powerful skating with confidence and control.  Finished with minimal logos and classic coloring, the Retro Tripper is here to deliver
All ...Lost boards contain an exclusive "Progressive Rocker" concave through the length of the board. This Progressive Rocker concave is closely related to surfboard construction allowing for a reactive and performance based pump feature while skating. 
*Compatible with Carver 68mm Mag, 69mm Concave, and 70mm Mag wheels*
Truck Option: C7
Truck Color Option: Raw
Wheels: 68MM Mag Smoke 78A
Bearings: Built-In
Grip Tape: Mayhem Deck Pad
Hardware: Stainless Steel
Length: 32"
Width: 10 1/2"
Wheelbase: 18"
Nose: 3 1/8"
Tail: 6 5/8"