CARVER C7 RAW 30.75 CI HAPPY EVERYDAY SURFSKATE COMPLETE V3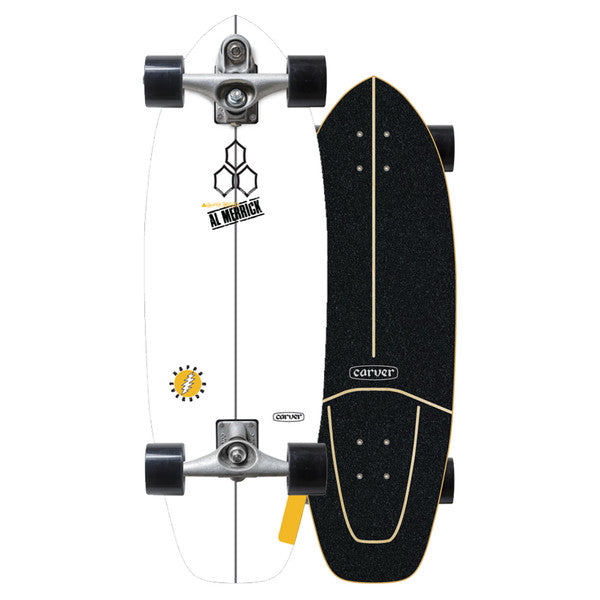 Our new Happy Everyday fills a need in every surfskater's quiver: the everyday shortboard. This board was designed for high performance on the majority of terrain the majority of us skate every day, the Happy Everyday.
*Compatible with Carver 68mm Mag, 69mm Concave, and 70mm Mag wheels*
Truck Option: C7
Truck Color Option: Raw
Wheels: 69MM Concave Smoke 78A
Bearings: Built-In
Grip Tape: Deck Pad Print Grip
Hardware: Stainless Steel
Length: 30 3/4"
Width: 9 3/4"
Wheelbase: 16 3/4"
Nose: 3 1/2"
Tail: 6 3/8"