BEACH GLADIATOR ROLL-ON RASH GUARD 1.5 OZ.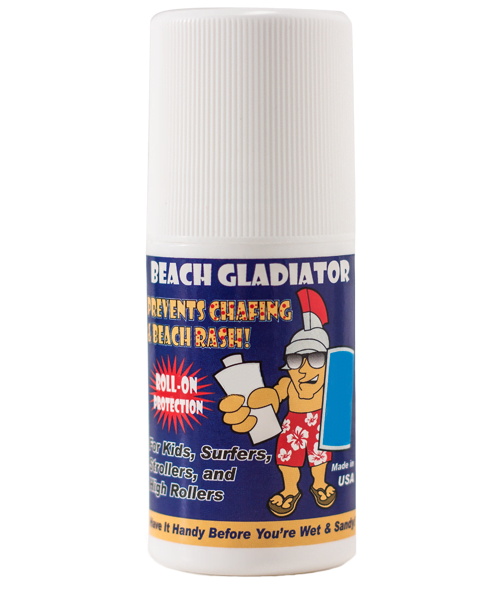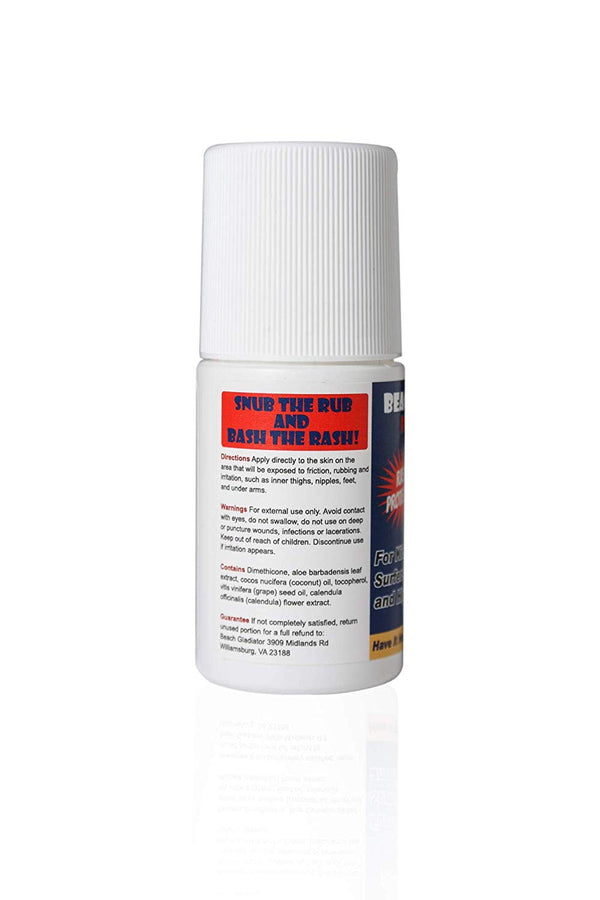 Beach Gladiator
$14.00
Beach Gladiator 1.5oz roll-on bottle
Premium anti-chafe, roll-on liquid delivered to you free of charge – no shipping cost!
Apply directly to skin on the area that will be exposed to friction, rubbing or irritation.
All day waterproof protection
Non toxic and non staining
Works great on inner thighs, nipples, feet and under arms
Ingredients – Dimethicone, aloe barbadensis leaf extract, cocos nucifera (coconut) oil, tocopherol, vitis vinifera (grape) seed oil, calendula officinalis (calendula) flower extract
Have you ever gone swimming, running, or cycling and developed a rash or sore spot? We all have! Beach Gladiator is a roll on product that creates a thin protective layer on your skin, preventing friction that is generated during these activities.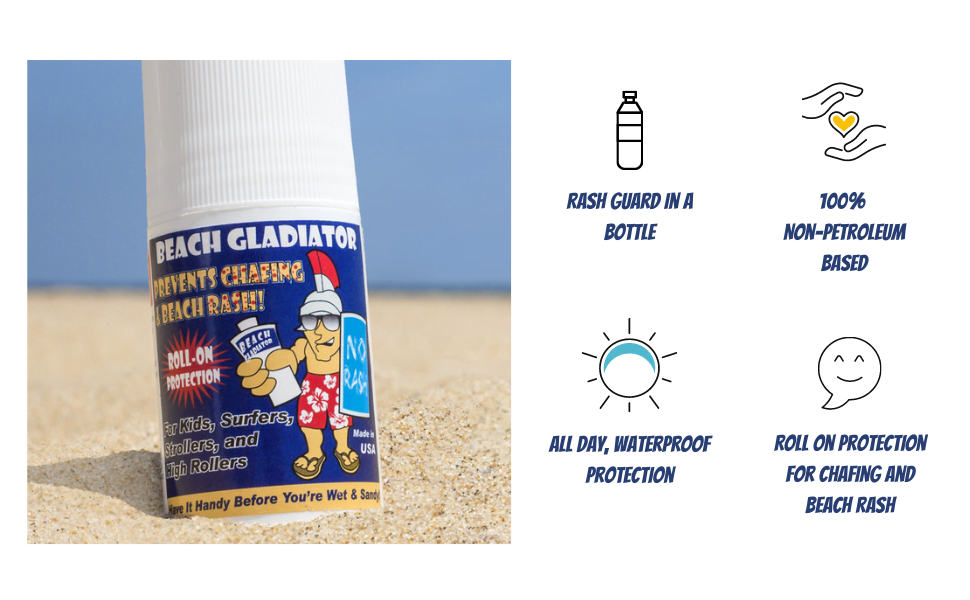 Beach Gladiator helps protect the inner thighs and other common rubbing areas from becoming irritated. Rubbing (whether skin to skin or skin to clothing) often causes a painful rash. When applied, Beach Gladiator creates a slick protective barrier that shields the skin from rubbing and friction. Beach Gladiator is great for those who surf, swim, boogie board, paddleboard, kayak, or scuba dive. It's also great for walking, running, biking and playing in the beach elements, sand and salt water. No more Spandex under your clothing to keep from chafing and rash – this is rash guard in a bottle. Common problem areas tend to be the inner thighs, nipples, feet, and under arms. Beach Gladiator can be removed with regular soap and water. This is a non-petroleum based product so it wont harm clothing, wetsuits, or the environment. Directions: Apply directly to the skin at the problem area. It is more effective when applied before the problem occurs, but can be applied any time to areas exposed to friction. Beach Gladiator prevents the rash, but also has several natural ingredients that are known to help heal the skin, in case the rash has already occurred (calendula flower, aloe, coconut oil, vitamin E).