9'0 THUNDERBOLT BLACK TJ PRO V 22 1/8" 2 5/8" 60.0L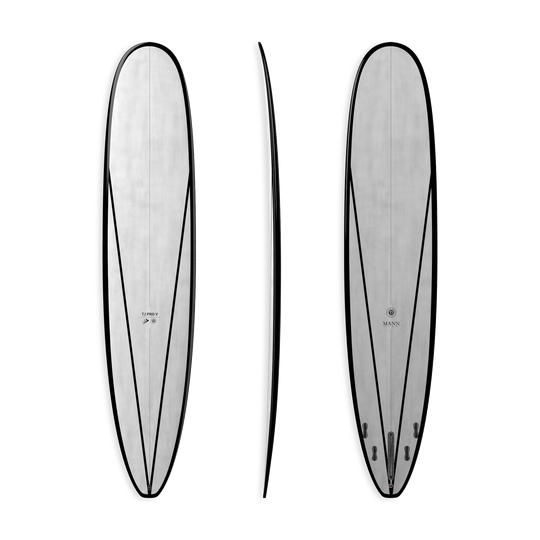 IN STORE PICK UP ONLY
A longboard designed to excel in everyday conditions. When Taylor and Dan set out the guidelines were simple: make it fast, loose and free. A board that's all about making surfing fun in a wide range of conditions without compromising performance.
What came out of years of testing and refining is what you see in the TJPROV. An all conditions fun-formance longboard that excels in average 2-6ft surf.
The DNA of the ProV is rooted in the TJPRO, with tweaks to optimize performance in average surf. A lower rocker profile to make paddling and skating across soft flat sections easy. A wider nose for more stability on the tip. The squash tail and the added spiral V out the tail allows for more release and makes it easier to lean into tighter turns and feel loose under foot. Throw in a quad fin option in addition to the 2+1 and it makes this board a Swiss army knife of longboards. 
Wave Size: 2-6ft
Shaped : by Dan Mann
Favorite place to surf it : Beach breaks, cobblestone points like Churches/Swamies/Malibu
Tech: Thunderbolt RED & BLACK - we chose to use the Thunderbolt tech for it's responsiveness and durability. The Thunderbolts torsional flex allows you to generate speed and spring in and out of turns creating drive in conditions that leave most longboards feeling sluggish. That lively performance combined with the durability of the Thunderbolt builds was the perfect match for this design.
Fin Options: Flying Diamonds 7" Signature Center Fin w/ 4.25" Edge Sides or Flying Diamonds TJ Quad set (yet to be released) (Dan/Firewire quad also works)