WOMENS RAINBOW SIERRA BROWN NARROW SINGLE LEATHER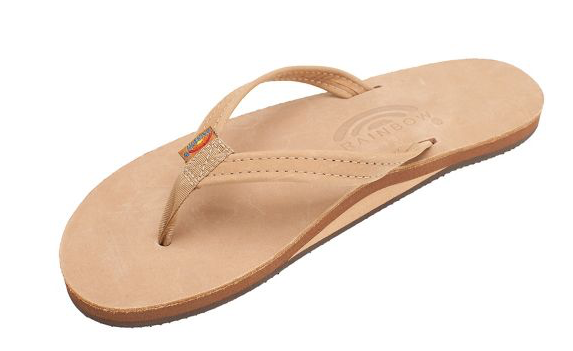 Sometimes a single layer of cushion just isn't enough. Rainbow knows this too which is why they decided to double up the cushioning for you and made the Double Layer Premier Leather with Narrow Strap Sandal. The added layer of midsole that runs from heel to arch will gives you the extra padding that you need for those long days spent out strolling South Beach or sight seeing on Rodeo Drive. Rainbow believes in the quality of their craft so much they will replace your sandals if anything were to magically happen. Rainbow Sandals only get better with age, meaning this next pair you buy could end up being your last.
These tend to run a size small.