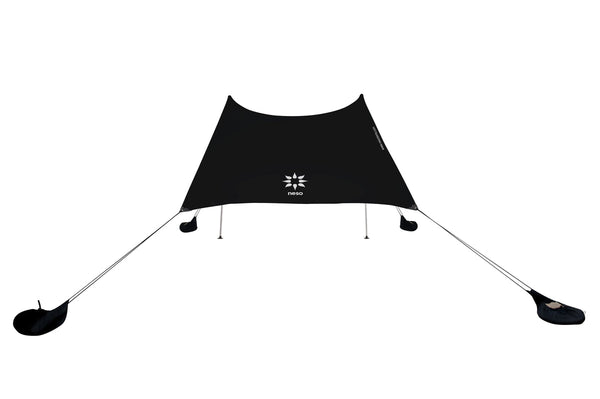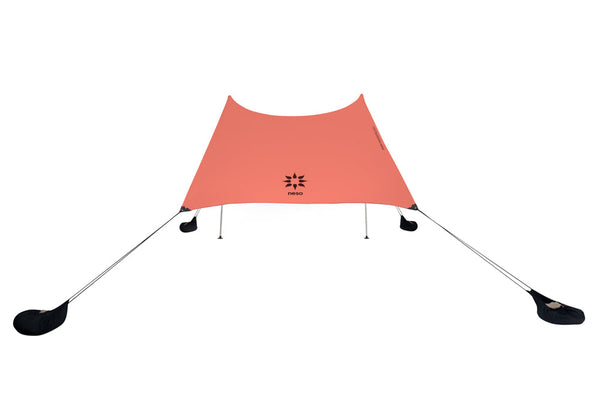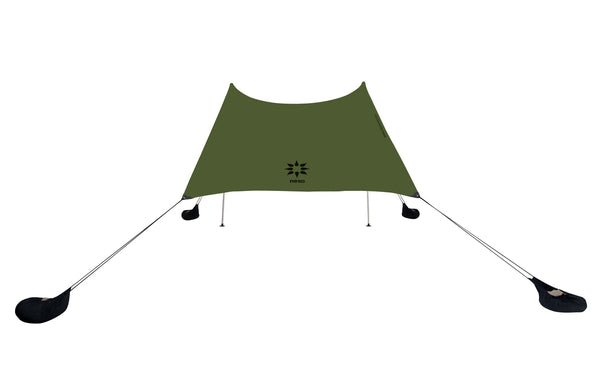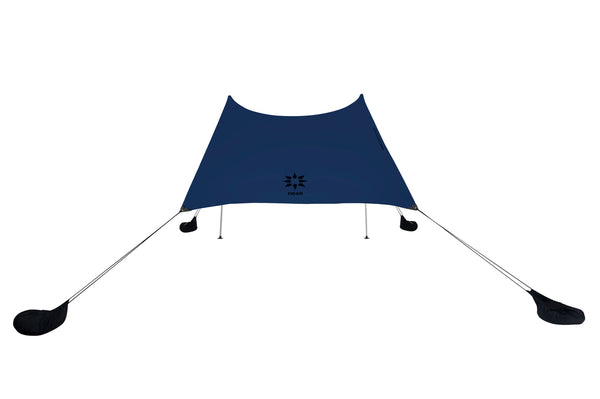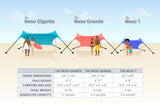 Our original Neso beach tent.  Made out of a Lycra/Nylon blend.  UPF 50+ and water resistant.  Weighs only 4 lbs and fits in a carry-on suitcase.
What's included:
- Neso tent (82" x 80")
- Carrying bag (19.5").  Fits in a carry-on suitcase!
- 2 rust-proof aluminum poles (66" length)
- 4 anchor bags to fill with natural resources like sand or rocks
Advertise your business!  Contact us at info@neso.com if you are interested in a Neso Tent with custom branding.  (Minimum order quantity of 5 units applies.)
The Skin Cancer Foundation recommends
this product as an effective UV protectant.
Sunny Daze from Neso on Vimeo.