LOST X CARVER RAW 30" ROCKET REDUX SURFSKATE COMPLETE (2021)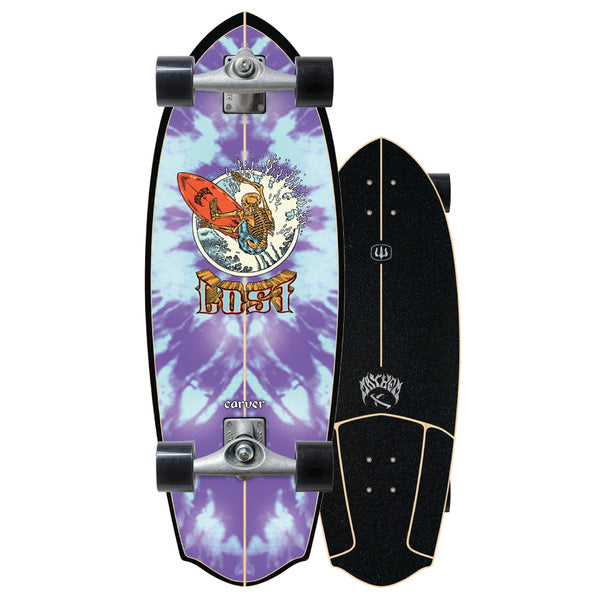 Truck Option: C7 or CX
Truck Color Option: Raw
Wheels: 68MM Mag Smoke 78A
Bearings: Built-In
Grip Tape: Mayhem Deck Pad
Hardware: Stainless Steel
Length: 30"
Width: 10 1/2"
Wheelbase: 16 1/4"
Nose: 3"
Tail: 6 1/2"
Before the endless charade of social media surfboard marketing melted our minds, real word of mouth made one little board iconic throughout the surfing world… the Rocket, reincarnated in the Redux for a new generation.  
The CX truck is a single -axis truck with a precision pivot pin which allows for very snappy turns, like riding a thruster surfboard, and replicating the quick response you feel as you pump for speed. The single axis permits one axis of adjustment before a different shape or hardness of bushing is needed. It's the same weight as a standard truck, but the simpler, lighter truck design is better for airs, skate parks and transition.