DRAGON 520S LL HYPE BLUSHWOOD/LL SMOKE GRADIENT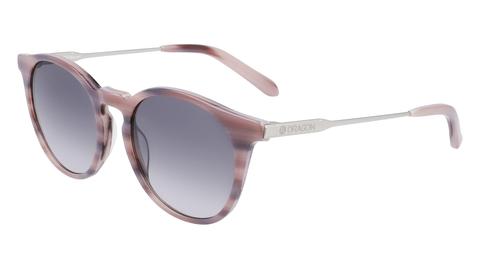 Dragon DR520S LL Hype is a Full Rim frame for Men and Women, which is made of Acetate.
Acetate is the most common material used for frame manufacturing. It has endless possibilities for color, texture, and patterns. It can even be laminated to create great visual effects, and it can retain a higher luster. Acetate is lightweight, so it is often chosen for its versatility in coloring as well as for its comfort. Acetate is made out of cotton seed fibers and plasticizers.
This model features a Round shape, with a Single Bridge.
The Dragon DR520S LL Hype Sunglasses feature the following logo: Dragon logo on temple
This frame features regular hinges, which are durable and are easy to repair.
Ideal for usage with: Fashion.
Dragon DR520S LL Hype Sunglasses come with a cleaning cloth and protective carrying case.
The sunglasses are available on certain colors with gradient tinted lenses - Gradient tints are tints that start off at a darker color at the top of a lens and then gradually lighten towards the bottom of the lenses. These tints are great for fashion and for reading outside on sunny days. Gradient coatings work by allowing an appropriate amount of light to filter through in certain areas and less in places where protection is most necessary.