9'6 SURFBOARD TRADING CO. PRIMO 23 1/4″ x 3″ – 79L FUTURES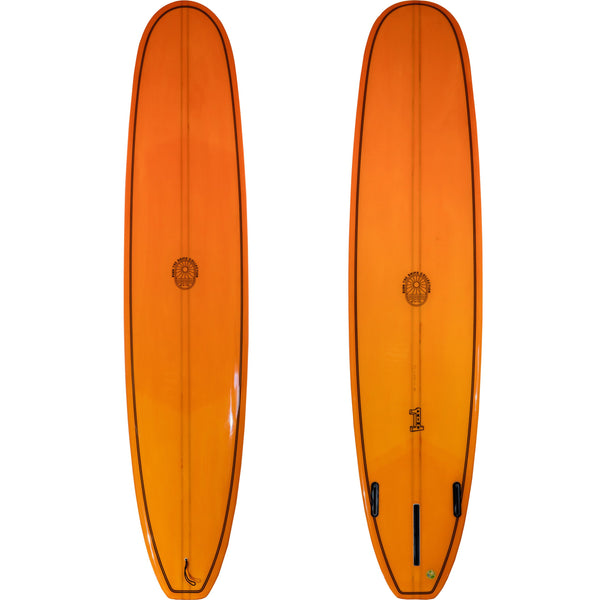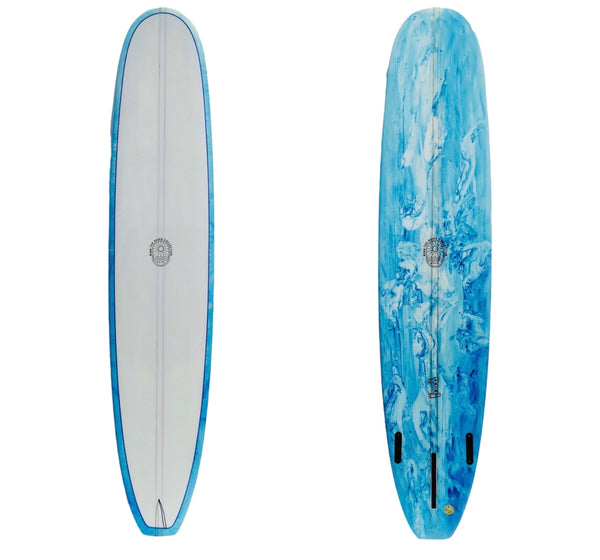 IN STORE PICK UP ONLY
The PRIMO got its name by being the finest crafted board we make.  The template is as classy as the lines you'll draw.  If Just The Tip is our show pony, then The PRIMO is the workhorse. It will get the job done in any condition.  Designed to be slightly more aggressive than Just The Tip – It's a blend of California classic and east coast blues. It features 50/50 rails and takes on a more symmetrical template unlike Just The Tip. The slightly narrow nose allows for easier transitions in choppy surf and will allow you to fit in tighter pockets. The flat bottom and spooned nose allows for easy paddling and more time on the nose.  The Primo has a slight entry rocker, offering overall stability to assist you in getting that extended nose time. The continuous rocker is an easy-entry feature which makes the board steady and forgiving in late take-offs.  The designs of the PRIMO will pull you in, the way it surfs will make it a longboard in your quiver for life.  Our signature resin swirl speaks to us.  We pulled theses colors from nature – specifically the various blues and greens found in the coastal waters of Florida.
Every PRIMO features double stingers, custom cutlaps, volan glassing on the deck and over the fin boxes. 
Best for Beginner to Advanced Surfers – Best in 1′ to Overhead surf
Build: PU Gloss
Top: 

6oz+6oz+4oz centered on deck

Bottom: 6oz+6oz+two extra 4oz layers over fin boxes
We suggest pairing PRIMO with any 9" to 10" fin below.