6'6 STC FOAM SWELL OPERATOR 22" x 2 13/16" 49L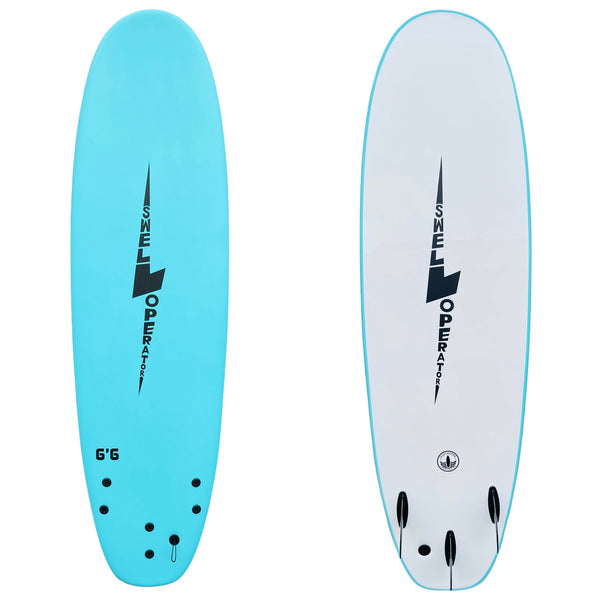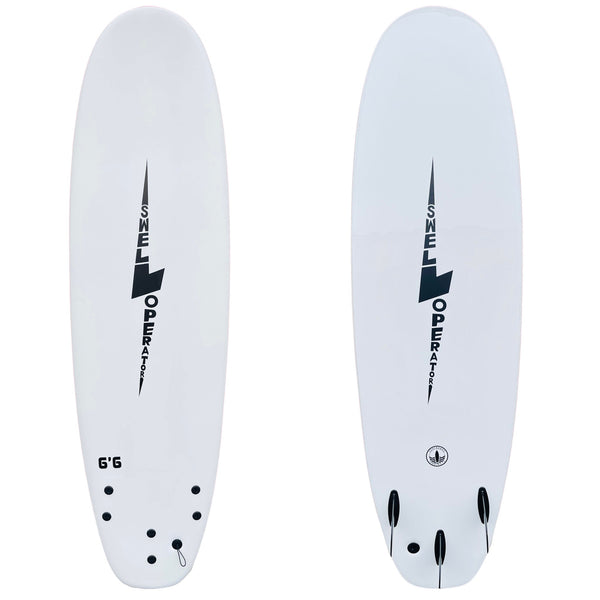 The Swell Operator line is designed for efficiency in all waves, big or small!  Catch every wave possible on the 6'6″ Swell Operator, our most popular, and most versatile foam Surfboard!  At 6'6" long and 22" wide, the Swell Operator is designed to be the go-to surfboard for all ages and stages. (Appropriate for surfers from 40 lbs to 170 lbs)  The Low-rocker and substantial volume will help you to catch more waves, and get into those waves earlier.  We suggest waxing your Swell Operator like any other surfboard.
Fins are included, Leashes are available below!
Best for Beginner to Advanced Surfers – Surfable in nearly any wave!
Build: High Density EPS Foam core, Two Durable and Flexible Bamboo Stringers, IXPE Soft Deck

 

(Wont irritate your skin),

 

Durable slick HDPE Bottom